I don't know about you, but I have a buttload of craft books lying around. It's a problem. Let me justify my collection by telling you about a random handful of my favorites.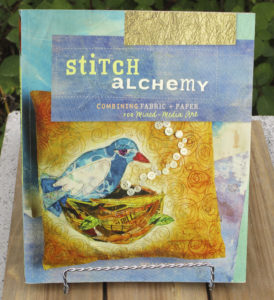 Stitch Alchemy
Combining Fabric & Paper for Mixed-Media Art
Kelli Perkins
There is a miraculous substance called "paper-cloth," and you need it in your life. Paper-cloth is exactly what it sounds like: a combination of muslin, glue, and tissue paper make a surface that is the perfect compromise between the durability of fabric and the versatility of paper. You can do damn near anything with it that you would normally do with paper or cloth alone. A material that can make cards AND pillows? Yes, please!
This book was my introduction to mixed-media. To be honest, I almost never make paper-cloth anymore (although I keep meaning to), but Stitch Alchemy is also a great quick reference to a wide variety of mixed-media techniques. The featured art has a grungy, colorful aesthetic that I find inspirational. I was enchanted with its philosophy of pursuing serendipity–I much prefer to experiment randomly all over a substrate and figure out what to do with the outcome later, as opposed to this "planning" bullshit I keep hearing about.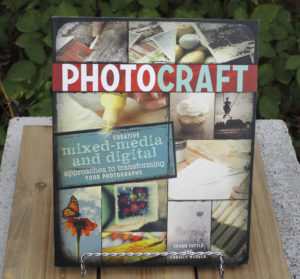 Photo Craft
Creative Mixed-Media and Digital Approaches to Transforming Your Photographs
Susan Tuttle and Christy Hydeck
What I love about this book is that it refuses to pick sides. It will tell you how to digitally edit a photograph to get a certain effect, then turns around and shows you how to get a similar effect without using a computer. Photo Craft emphasizes techniques that combine mixed-media and photography rather than segregating them. The downside is that the rapid pace at which software evolves made the Photoshop Elements instructions (and the recommended phone apps) a bit obsolete before the book even hit the shelves. Still, it gives you a general idea of what to look for and where. Bonus: Tips for improving photography and prompts to get projects started.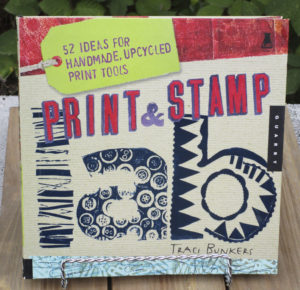 Print & Stamp Lab
52 Ideas for Handmade, Upcycled Print Tools
Traci Bunkers
I fucking love this book. With the knowledge it contains, you can go into a dollar store, spend five bucks, and walk out with the materials for making dozens of unique patterns. The concept is simple: one can stamp with almost ANYTHING, and if it won't stamp it will make an excellent stencil.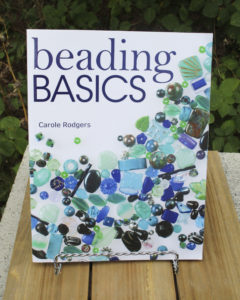 Beading Basics
Carole Rodgers
These days, I mainly use this book as a refresher course for beadwork techniques that I haven't done in a while. But when I first started making jewelry it was a good, solid grounding in commonly-used techniques I could build on. I also recommend the sequel, Beyond Beading Basics by the same author.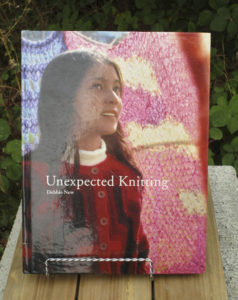 Unexpected Knitting
Debbie New
I knit very seldom, and when I do it's the most simple stuff I can get away with. That doesn't stop me from appreciating the genius of Debbie New. This is a woman who can knit teacups, and she is constantly pushing the boundaries of what's possible with yarn and knitting needles. And she's willing to share all her secrets with us!
I will most likely never use any of the patterns in this book, but I flip through it all the time to remind myself that art doesn't have to follow rules. It's pure inspiration. For example, the first section of instructions is titled "Swatchless Knitting," which made my eyes drop out of my head and roll across the floor when I first read it. There just aren't many knitting books that encourage you to take risks. Unexpected Knitting is unexpectedly refreshing.
What books do YOU think I need? Please tell me about them in the comments to help convince my husband to allow me in bookstores again.