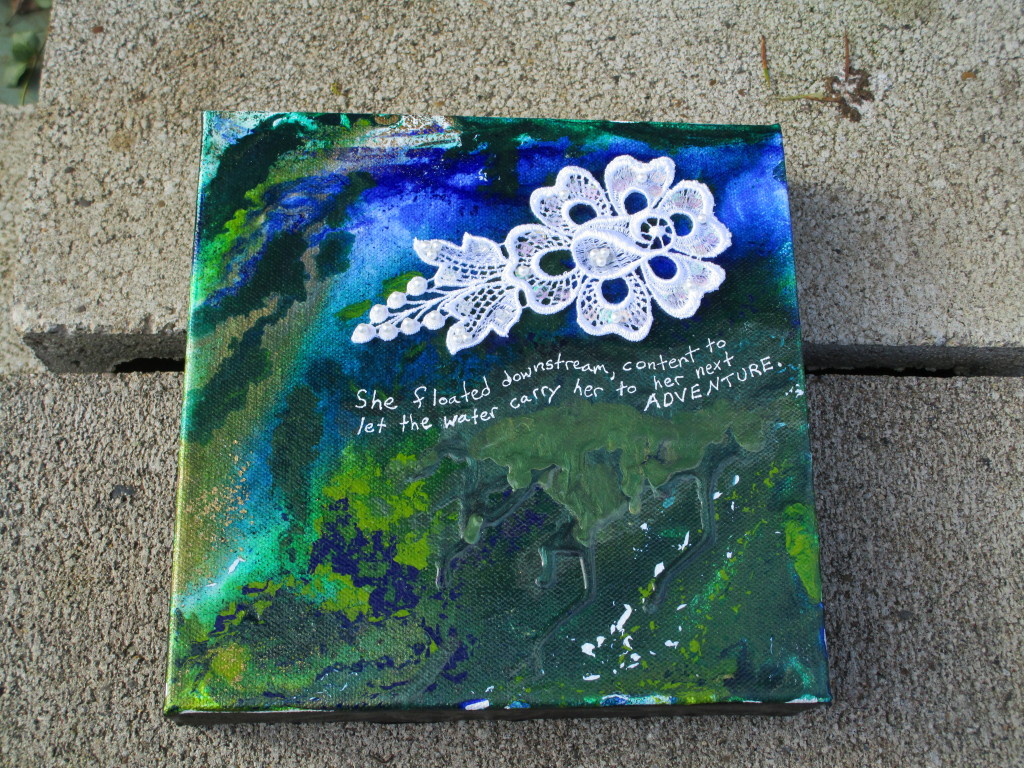 My new mixed media piece, "Adventure," will be in the Brownsville Art Center from Feb. 4th through March 14th as part of the annual 8×8 show!
The background is the result of my recent experiment with pouring medium.  Pouring medium, which I discovered through a Donna Downey online workshop, is a really fun tool that provides an interesting abstract effect with a minimum of effort.  Just pour a puddle on the canvas, add some blobs of acrylic paint, and let the medium carry the colors all over the canvas.
Once the background was dry, I added a couple of other layers without covering the entire surface.  That got me a subtle dripping texture and added more depth.
I found the lace embellishment in a bag of random trims that came from an estate sale.  It's possible that it used to be on somebody's wedding dress.  I've been saving this flower for something dramatic, and I think this setting is just right for it.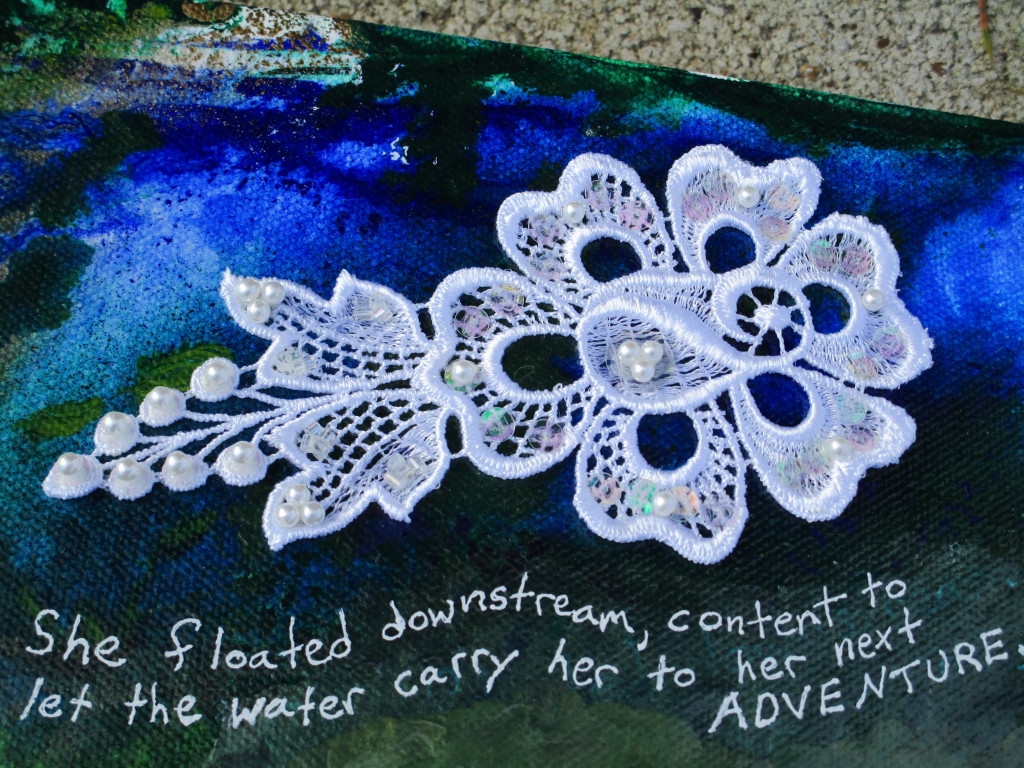 The final touch was the "quote" written with a white Gelly Roll pen.  As far as I know, nobody famous has ever said this.  It just popped into my head when I saw the lace against the deep blue part of the background.  I like how it implies a sort of Zen-like philosophy.  Other than that, it really has no special significance outside of sounding cool.  Sometimes my brain just spits something out and I have to use it to keep my my subconscious from going off to sulk in a corner of my skull, you know?
If you happen to be in Brownsville, be sure to stop by and see the show.  It's going to be awesome.